Our Services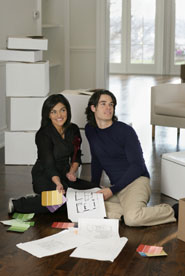 Building Custom Homes for your Primary Residence
We can build you a custom home that fits your specific needs. We have several models to choose from, or you can use our designers to build your own plan.
Our team pays attention to detail and will work with you to make sure you get exactly what you desire.
At Modern Tech, we stand behind our work. We use only high-quality materials and labor, so you can have the confidence that your custom home is built to last.
Building for Investors
We have a strong history of meeting investors' needs. Therefore, we know all the right questions to ask to help you define your project.
Our project management team will keep your project on-time and within budget.
You can be assured you will have a high-quality investment home that is built to last.
Land Search, Acquisition and Sale
We have an in-house resource dedicated to land sales and acquisition.
We also have our own database of properties available for sale.
Our negotiating experience will help you get the best possible deal.
Home Renovation
Whether you are adding on to your home, redefining your space, or updating your look, we can build to fit your budget and give you that new-home feeling.
We do basements, bathrooms, kitchen remodeling, etc.